Worship
Join us for worship Sunday mornings at 10:30 in person and on Zoom
Worship, March 26, 2023

 – Pastor Gary shares a message on Peter Denying Jesus.
Watch archived lessons by visiting our Worship Page
---
Tuesday Message From Pastor Gary – March 28
Hello CPC-Fairfax, I hope you are all well today!
  The story of Peter denying Christ (see Mark 14:66-72) is the story of a man who was, perhaps, the greatest of Jesus' disciples falling short. While he professed unwavering faith in Christ, when the going got tough, he stumbled. As such, this story is a great reminder for all of us. We all have let down those we love. We all have done things we shouldn't have done. Except one little girl, who during Sunday's Children's Message couldn't think of a time she had ever done anything wrong (so cute). But again, for the rest of us, we all stumble.

   A message from this story of Peter is that we do not need to be paralyzed by our short-comings. We should not wallow in guilt about our mistakes. Should we strive to do better, of course we should; but the grace of Christ is everlasting and to all who seek forgiveness it will be granted. As we reflect upon our faith and our priorities during Lent: let us seek to love one another, let us seek to forgive one another, and let us seek to walk more closely with the Lord. Spring is coming, Easter is right-around-the-corner! In Christ all things are made new. Let us embrace God's grace and everlasting love — and seek to model that in our own lives.

   As we were talking about Peter, in Kids' Church they made some crafts for Easter and
Springtime!
 

Gary
---
---
Women are cordially invited to participate in a Bible Study. The study is the 2022-2023 PW/Horizons Bible Study which is Celebrating Sabbath – Accepting God's Gift of Rest and Delight by Carol M. Bechtel. The participants will meet monthly on a select Wednesday. The Horizons studies provide a wonderful opportunity to discuss and converse about scriptures and how they relate to us today. Study books will be provided.

Please contact, Mary Ellen Absetz at meabsetz@verizon.net or phone at (703)789-6691 and leave a message, I'll return your call.
---
Coffee in the Narthex
Thanks to Janet and Jay Lough, we again have coffee in the Narthex! Please join us at 10:00 a.m. and after the service for this wonderful fellowship.
---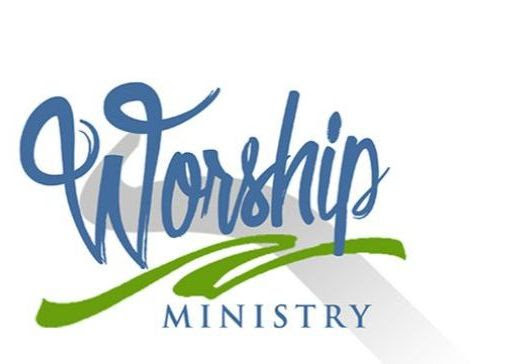 Bell Ringing for Worship at CPC –
an Interview with Director Jill Westeyn
Bell ringing at our church brings a special joy of sound and praise to worship. It's a unique ministry, both for the individuals who ring those bells and for Jill Westeyn who directs them. Here is what Jill said in a recent interview.

Who are the bell ringers? It's a group of people with a shared interest in music and fellowship and serving the congregation. What's different about playing bells? When you play an instrument like a flute or piano or sing, you control all aspects of the performance. When you play bells, you play only a few notes, maybe 2-3 and you rely on the entire ensemble to come in correctly and on time for the piece to work. It's a really connected unit. You have faith in the rest of the ringers. It amazes me how it works from week to week.

What is your role? The conductor is the heart that holds it together.

How is fellowship and worship a part of this? We always open in prayer. We are a tight knit group—we pray and support and help each other out. We worship through music and the bond with the people we ring with.

What should someone know if they are thinking about becoming a bell ringer? Anyone is welcome—teens and adults, men and women. It helps if you know how to read music, but it's not necessary. We teach people to look at the symbol and how to play it. We meet Tuesday evenings from 7:00-8:00. We perform about once a month and for special worship services. We take summers off. Our emphasis is on fun, enjoying each other's company and on serving God and the congregation.

Why is it good to have more ringers? With more ringers you can play more involved pieces with more notes, more colors, more possibilities.

What kind of bells do we have at CPC? The bells use are made by Malmark and we have 3 octaves.
Watch their ringing from this past Sunday: 
---
Christ Presbyterian Church Mission Statement
God calls us to be a people who:
Live in the reconciling Spirit of Christ;
Joyfully praise God and grow together in faith and knowledge;
Care for one another in His Spirit;
Nurture each other through teaching, fellowship, and prayer;
Reach out into our community, witnessing for Jesus Christ,
and sharing His hope, faith and love.
---
Christ Presbyterian Church Statement on Racism
October 2, 2020
The Constitution of the Presbyterian Church (USA) consists of two parts: The Book of Confessions and The Book of Order. Within The Book of Confessions is The Confession of 1967, Inclusive Language Text, Art. 9.44a, which states:
God has created the peoples of the earth to be one universal family. In his reconciling love, God overcomes the barriers between sisters and brothers and breaks down every form of discrimination based on racial or ethnic difference, real or imaginary. The church is called to bring all people to receive and uphold one another as persons in all relationships of life: in employment, housing, education, leisure, marriage, family, church, and the exercise of political rights. Therefore, the church labors for the abolition of all racial discrimination and ministers to those injured by it. Congregations, individuals, or groups of Christians who exclude, dominate, or patronize others, however subtly, resist the Spirit of God and bring contempt on the faith which they profess.
Similarly, the Mission Statement of the Presbytery states that we will "bear public witness to the love, truth, and justice of God in Jesus Christ specifically in the areas of racism and reconciliation."
We, the community of Christ Presbyterian Church (CPC) of Fairfax, VA, a diverse Christian congregation, condemn the systemic racism and related violence in the United States that has oppressed and taken the lives of so many of our human family. We condemn the persistent inequities in wealth, health, and opportunity between blacks, along with other peoples of color, and whites despite the economic prosperity of recent years. These disparities exist because of a long history of policies that have excluded and exploited Americans of color. Racial inequality has become so normalized in our society that it has become an expectation. This inequality could be considered a part of American culture. And when there are protests against this culture, some even consider it a protest against America. That's the way it's been for more than 400 years. It has gone on, unchecked, for far too long. It has to end!
"Not everything that is faced can be changed. But nothing can be changed until it is faced." James Baldwin
We, the CPC community, cannot be silent. We pledge to the greater community to listen with empathy, to learn with open minds, and to act with purpose. We value and encourage diversity, and are united in our opposition to racism and bigotry wherever they exist. We commit to acting with intent to achieve justice, equality, and inclusivity for all. We further commit to protecting the civil rights of all individuals, without regard to race or ethnicity. We stand in solidarity with those actively working to end racial injustice, systemic or otherwise, with a vision of building a better America and world in general.